ASEB welcomed four new members to its board of directors at the last meeting of fiscal year 2011-2012. As we head into our 25th anniversary year, we are grateful for all the talented individuals whose vision, dedication, and commitment contribute to our goal of providing comprehensive and caring services for those facing the challenges of Alzheimer's and other dementias.
Board Chair Lance Reynolds said, "ASEB's Board is much strengthened by the presence of four new members who will help us make our 25th anniversary year our best ever. Carolyn, David, Shaun and Sister Barbara all bring strong business skills, unlimited compassion, boundless energy, and powerful intellects to help us ensure that Bay Area families get the best possible support for loved ones with memory loss."
Tess Chandler, outgoing member and board secretary was recognized for her twelve years of service. She was elected founding Chair of a new Emeritus Board, which will further support ASEB's mission.
Introducing our new board members:
Carolyn A. Brent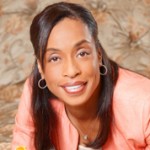 Caregiver Empowerment Strategist Carolyn A. Brent is the author of the bestselling book Why Wait? The Baby Boomer's Guide to Preparing Emotionally, Financially & Legally for a Parent's Death. She travels throughout the United States lecturing about the importance of adult siblings and parents having what she calls "crucial conversations" in preparation for the end-of-life issues. She is the founder of Grandpa's Dream and the nonprofit organization Caregiver Story. Ms. Brent received a B.A. in Business Administration from National University and an M.B.A. from the University of Phoenix.
Ms. Brent has worked for some of the world's leading pharmaceutical companies, including serving as a clinical education manager for Pharmacia. Since 2008, she has volunteered her services to Congress, where she works toward encouraging the Veterans Administration to fulfill its responsibilities to veterans with disabilities.
Learn more about Carolyn A. Brent at http://CareGiverStory.com.
Shaun Charles


Shaun Charles was born in Berkeley and for many years has worked passionately in the community to raise awareness for the plight of seniors.
In 2011, Mr. Charles opened Paladin Home Care LLC and joined Beacon Home Care in providing seniors affordable home care options in the greater San Francisco Bay Area. He is an active board member for the City of Albany's Chamber of Commerce, and enjoys volunteer work with local senior centers. He also serves as the Activities Director for the City of El Cerrito's Open House Respite Program for their summer sessions. In a joint effort with the Albany Senior Center, in 2011 he assisted in developing a program to assist seniors in the challenges of new technology by offering free computer tutorials to local senior citizens. Shaun and his wife Eunice Benisano Charles R.N., M.S.N., C.D.E., enjoy spending their free time with their son, Isaiah.
Sister Barbara Hagel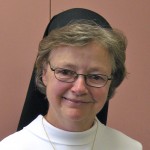 Sister Barbara Hagel was born in Great Falls, Montana and grew up in Portland, Oregon. She is a Dominican sister of Mission San Jose and an experienced elementary and high school teacher. She also brings the knowledge and experience of 24 years of Catholic School administration, specializing in curriculum, supervision, and human resource issues. Sister Barbara has served on several school boards and numerous committees for diocesan-wide curriculum planning. While serving as principal at St. Joseph School in Fremont, CA, she took the school to National Blue Ribbon School status. She served as an evaluator for the National Blue Ribbon Schools Program in Florida, New Mexico, and Louisiana, as well as chairperson for several WASC evaluation teams throughout the western states. Current interests include cosmology, community gardens and sustainability practices. She serves on the CORE team and as the Sustainability Coordinator for the Dominican Sisters of Mission San Jose.
Sister Barbara received a B.S. in Physical Science from Holy Names University, an M.A in Science Education from Oregon State University, and a M.A. in School Administration from the University of San Francisco.
David Hollander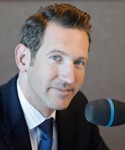 An elder law attorney and financial adviser, David Hollander is President and CEO of the Liberty Group, LLC. Mr. Hollander obtained his bachelor's degree from the University of California, Berkeley, and his Juris Doctorate from the University of San Diego. While practicing as an attorney, Mr. Hollander worked for Smith Barney and Merrill Lynch.
Mr. Hollander has been involved in multiple pieces of legislation that affect retirees. He has been a featured speaker and panelist for the California Partnership for Long Term Care and a member of the Eight Hour Annuity subcommittee for the Curriculum Board for the CA Department of Insurance. He was the lead attorney in CASEP vs. CA Dept of Health Services, an action started to stop the State from recovering against retirement accounts pursuant to emergency regulation R-22-02E.
He is the founder and past President of the California Association of Senior Estate Planners and a member of the National Academy of Elder Law Attorneys.
Learn more about David Hollander at http://libertygroupllc.com/hollander.html.