November is Alzheimer's Awareness Month. In dedication to the Sandwich Generation during November, ASEB has teamed up with Farley's Coffee to create a unique product: the ASEB Brain Booster Sandwich, made with memory-enhancing ingredients to spotlight the Sandwich Generation of caregivers.
"The Sandwich Generation" refers to caregivers who find themselves caring for two generations–children as well as elder parents or other senior family members. More than 5 million Americans live with Alzheimer's, and there are over 15 million Alzheimer's and dementia caregivers in the United States.
Farley's is contributing $.50 of the sale of each ASEB Sandwich to help ASEB's mission to support families. Farley's has three locations: in Oakland, Emeryville, and in San Francisco.
The idea of partnering nonprofit organizations with local businesses inspired Farley's and ASEB to work together and share the vision of supporting families caring for a loved one with memory loss. This idea aims to express gratitude to the Sandwich Generation, raise awareness about Alzheimer's and the Sandwich Generation, and motivate people to eat healthy, boosting their memory fitness.
During the month of November, the ASEB Brain Booster Sandwich will be available at Farley's coffee locations in Emeryville and Oakland, with a special ASEB Brain Booster Salad available only in the San Francisco location. Both the salad and the sandwich are made with well-known "brain booster" ingredients.
ASEB and Farley's have partnered in support of the Sandwich Generation showing synergy in their own missions. Farley's mission is to make the communities where they do business better places to live and work. Farley's coffee provides sustainable and inspiring food and coffee in each of their locations with a welcoming heart-warming feeling.
Please support this exciting partnership and enjoy your lunch! Let's raise awareness for Alzheimer's together!
Farley's on 65th
1195 65th St
Emeryville, CA 94608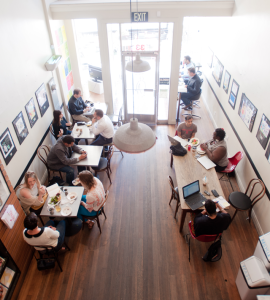 Farley's East
33 Grand Ave
Oakland, CA 94612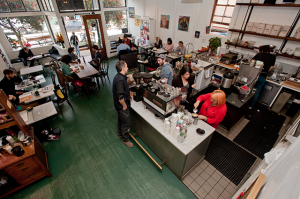 Farley's SF
1315 18th St
San Francisco, CA 94107
The official ASEB Brain Booster Sandwich:
Albacore Tuna
Turmeric
Cumin
Coriander
Cayenne
Olive Oil
Mayo
Dried Cranberries
Lime Juice
Cilantro
Scallion
Celery
Red Onion
Salt/Pepper
Toasted Cashews
Bread:
Acme Seeded Whole Wheat Loaf
Cheese:
Monterey Jack
THE FINE PRINT:
A PURCHASE OF ANY ITEM AT FARLEY'S COFFEE IS NECESSARY TO ENTER OR WIN.
The "Win a Prize with the Brain Booster Sandwich Giveaway" is sponsored by ASEB (Alzheimer's Services of the East Bay) ("Sponsor"). This contest is governed by these official rules ("Official Rules"). By participating in the contest, each entrant agrees to abide by these Official Rules, including all eligibility requirements, and understands that the results of the contest, as determined by Sponsor and its agents, are final in all respects. The contest is subject to all federal, state and local laws and regulations and is void where prohibited by law.
This promotion is in no way sponsored, endorsed or administered by, or associated with Facebook. Any questions, comments or complaints regarding the promotion will be directed to Sponsor, not Facebook.
ELIGIBILITY
The Contest is open to legal residents of their respective countries where not prohibited by law, and open for all ages. The participants must have Internet access and a valid email account prior to the beginning of the Contest Period. Sponsor has the right to verify the eligibility of each entrant.
CONTEST PERIOD
The Contest begins at November 1, 2014 8:00AM PST and ends at December 1, 2014, noon PST. ("Giveway Period"). All entries ("submissions") must be received on the time stated during the contest period. Sponsor reserves the right to extend or shorten the contest at their sole discretion.
HOW TO ENTER
You can enter the contest through the Sponsor Facebook Page. Participants will be considered entrants when posting a photograph with the following specifications:
? A photograph with the official Brain Booster card has to be shown.
? The Brain Booster card will only be issued by Farley's staff with a Brain Booster Sandwich/Salad purchase in the store.
? The photograph has to be posted in the official Sponsor's timeline page.
After submitting the required material in the Sponsor's Facebook Page, the entrant will receive one (1) response. You may enter the Giveaway only once.
WINNER SELECTION
There can only be one winner per day for all of the three Farley's Coffee locations (Farley's San Francisco, Farley's East, and Farley's 65th) during the Contest Period. The first person to post the photograph with the specifications mentioned in the How to Enter section will be considered a winner.
The winner will be announced within a 24 hour range after the submission is made. Announcement and instructions for prize will be sent to the entrant's Facebook inbox and a response in his post will also be provided, if necessary the Sponsor will ask for the winner's e-mail. Each entrant is responsible for monitoring his/her Facebook account for prize notification and receipt or other communications related to this giveaway. If a potential prize winner cannot be reached by Administrator (or Sponsor) within seven (7) days, using the contact information provided at the time of entry, or if the prize is returned as undeliverable, that potential prize winner shall forfeit the prize. If a potential winner fails to comply with these official rules, that potential winner will be disqualified. Prizes may not be awarded if an insufficient number of eligible entries are received.
PRIZES
There will be three types of prizes which will be selected randomly, and only one of the three will be given to each winner:
? ASEB Life Is A Journey We Know by Heart book (a total of 11)
? 1 ticket for ASEB's Annual Auction "Art From The Heart" event held at the Claremont Country Club (a total of 10)
? 25 dollar Visa Gift Card (a total of 9)
Terms and conditions may apply. Incidental expenses and all other costs and expenses which are not specifically listed as part of a prize in these Official Rules and which may be associated with the award, acceptance, receipt and use of all or any portion of the awarded prize are solely the responsibility of the respective prize winner. ALL FEDERAL, STATE AND LOCAL TAXES ASSOCIATED WITH THE RECEIPT OR USE OF ANY PRIZE IS SOLELY THE RESPONSIBILITY OF THE WINNER.
ADDITIONAL LIMITATIONS
Prize is non-transferable. No substitution or cash equivalent of prizes is permitted. Sponsor and its respective parent, affiliate and subsidiary companies, agents, and representatives are not responsible for any typographical or other errors in the offer or administration of the Giveaway, including, but not limited to, errors in any printing or posting or these Official Rules, the selection and announcement of any winner, or the distribution of any prize. Any attempt to damage the content or operation of this Giveaway is unlawful and subject to possible legal action by Sponsor. Sponsor reserves the right to terminate, suspend or amend the Giveaway, without notice, and for any reason, including, without limitation, if Sponsor determines that the Giveaway cannot be conducted as planned or should a virus, bug, tampering or unauthorized intervention, technical failure or other cause beyond Sponsor's control corrupt the administration, security, fairness, integrity or proper implementation of the Giveaway. In the event any tampering or unauthorized intervention may have occurred, Sponsor reserves the right to void suspect entries at issue. Sponsor and its respective parent, affiliate and subsidiary companies, agents, and representatives, and any telephone network or service providers, are not responsible for incorrect or inaccurate transcription of entry information, or for any human error, technical malfunction, lost or delayed data transmission, omission, interruption, deletion, line failure or malfunction of any telephone network, computer equipment or software, the inability to access any website or online service or any other error, human or otherwise.
INDEMNIFICATION AND LIMITATION OF LIABILITY
BY ENTERING THE GIVEAWAY, EACH ENTRANT AGREES TO INDEMNIFY, RELEASE AND HOLD HARMLESS SPONSOR AND ITS PARENT, AFFILIATE AND SUBSIDIARY COMPANIES, THE FACEBOOK PLATFORM, ADMINISTRATOR, ADVERTISING AND PROMOTIONAL AGENCIES, AND ALL THEIR RESPECTIVE OFFICERS, DIRECTORS, EMPLOYEES, REPRESENTATIVES AND AGENTS FROM ANY LIABILITY, DAMAGES, LOSSES OR INJURY RESULTING IN WHOLE OR IN PART, DIRECTLY OR INDIRECTLY, FROM THAT ENTRANT'S PARTICIPATION IN THE GIVEAWAY AND THE ACCEPTANCE, USE OR MISUSE OF ANY PRIZE THAT MAY BE WON. SPONSOR AND ITS PARENT, AFFILIATE AND SUBSIDIARY COMPANIES DO NOT MAKE ANY WARRANTIES, EXPRESS OR IMPLIED, AS TO THE CONDITION, FITNESS OR MERCHANTABILITY OF THE PRIZE. SPONSOR AND ITS PARENTS, SUBSIDIARIES, AFFILIATES, ADVERTISING AND PROMOTIONAL AGENCIES, AND ALL THEIR RESPECTIVE OFFICERS, DIRECTORS, EMPLOYEES, REPRESENTATIVES AND AGENTS DISCLAIM ANY LIABILITY FOR DAMAGE TO ANY COMPUTER SYSTEM RESULTING FROM ACCESS TO OR THE DOWNLOAD OF INFORMATION OR MATERIALS CONNECTED WITH THE GIVEAWAY.
PUBLICITY
By participating, each entrant grants Sponsor permission to use his/her name, likeness or comments for publicity purposes without payment of additional consideration, except where prohibited by law.
GIVEAWAY SPONSOR
This giveaway is sponsored by:
ASEB (Alzheimer's Services of the East Bay)
2320 Channing Way
Berkeley, CA 94704
Any questions regarding this Giveaway should be directed to ASEB at asebinterns@gmail.com