ASEB's Adult Day Health Care program in Berkeley was featured in the San Francisco Chronicle on November 29.
Learning to forget: Letting go of shame around memory loss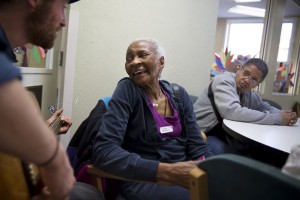 "Clarissa 'Rita' Keil sits on a porch on a sunny fall day, gently closes her eyes and starts to sing. Her voice croons and cracks, carrying her soulful charisma.
"'I can see the sun through the falling rain. There never was a problem that could cause me pain.'"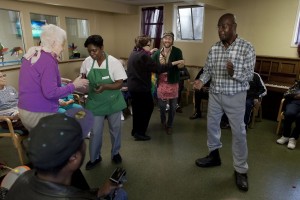 "'The staff here works to bring people out of isolation and into a common space with their peers.'
"'Just because they have dementia doesn't mean their soul has dementia,' said Emma Smith, the center's Lifetime Enrichment Coordinator. 'Their soul still knows how to feel.'"