ASEB held its annual fundraiser "Art from the Heart" on May 9, 2015. Art from the Heart is a celebration of the continued creative spirit of those affected by memory loss, and it is ASEB's biggest fundraiser of the year.
We would like to extend a huge thanks to everyone who attended, those who purchased items, our corporate sponsors, our performers, those who donated auction items, and our fabulous framers!
End of life specialist Julie Interrante served as the keynote speaker. Her wisdom and experience were moving and insightful. The Astronauts moved the crowd late into the night. And auctioneer Patrick Walsh kept the crowd on their toes as he played referee to those who would battle for the items up for auction.
There are so many people to thank, and we apologize to anyone we may have missed.
About Julie Interrante
Julie is an end of life specialist who provides support and care for those with terminal illnesses. In her own words:
"I use discussion, music, writing, talk-counseling, instruction, exploration, guided imagery, energy work, creative expression, music and universal prayer as part of my classes, workshops and counseling. I find that combining internal work with the creative, receptive side of the brain allows for deep discovery and enhanced self expression."
The Broken Open Heart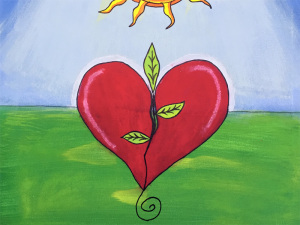 The featured image of Art from the Heart is a collaborative painting done in our ASEB Berkeley program. It was based directly on a painting by artist Cari Pier, conceived by Julie and Cari. The image is featured on the cover of Julie's book The Power of a Broken-Open Heart. The image and the concept of the broken-open heart are central to Julie's practice.
Not to be confused with a broken heart, Julie explains the meaning:
"Vulnerability and the broken-open heart are pathways to the self. Experience and exploration have taught me that allowing my heart to break open whether in joy or in sorrow allows the wisdom of my soul to emerge. I have found there is a fundamental connection and balance between the broken-open heart and living fully. It is the beginning of trusting myself.
"The broken-open heart often happens as a result of change in relationship, health, work or other life circumstance. It often happens as the result of making a personal decision to grow. I have more than 20 years of experience guiding clients and class participants through the transitions of their lives. My personal work as well as my work with others is grounded in the belief that every experience in life is a gift of being human. The gift is not always comfortable or even welcomed, but it is always an opportunity to live more fully."
The Astronauts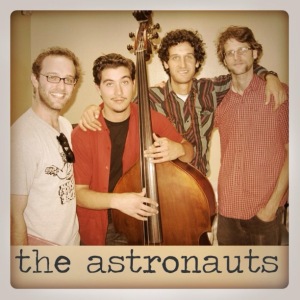 Since 2009, the Astronauts have been performing monthly at ASEB, providing a much needed service of musical entertainment and healing. The staff at the center have seen a tremendous impact on the participants.
Their mission is to provide musical services to under-served populations in the San Francisco Bay Area, through various social service providers. These include hospitals, care-giving facilities, hospices, shelters, transitional homes, schools, prisons. Services include performances, educational workshops, and private lessons for children.
Patrick Walsh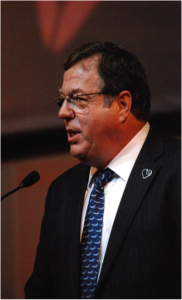 Patrick Walsh has been professional auctioneer for over twenty years, beginning his career at the venerable San Francisco auction house of Butterfield and Butterfield. While at Butterfield and Butterfield, Patrick, as Vice President of Administration, began a program assisting local organizations in developing fundraisers with a live auction as the focal event.
Patrick departed from the world of the auction houses in 1996 and moved his career into oncology and immunology pharmaceutical sales. He is currently an Associate Vice President of Innovatix, a division of the Greater New York Hospital Association. Patrick, to this day, continues his involvement with many local and national charity events, with focus on educational and health programs, such as ASEB (Alzheimer's Services of the East Bay) and various AIDS organizations.
Sponsors
Our sponsors help to underwrite the costs of the event, and every dollar they invest translates into two dollars of support for our Daytime Programs!


Bayside Park/Lakeside Park
John Doyle
Lance Reynolds
Vitas Healthcare
Our Framers
Year after year, our amazing framers bring completeness to the poignant artwork created by our participants.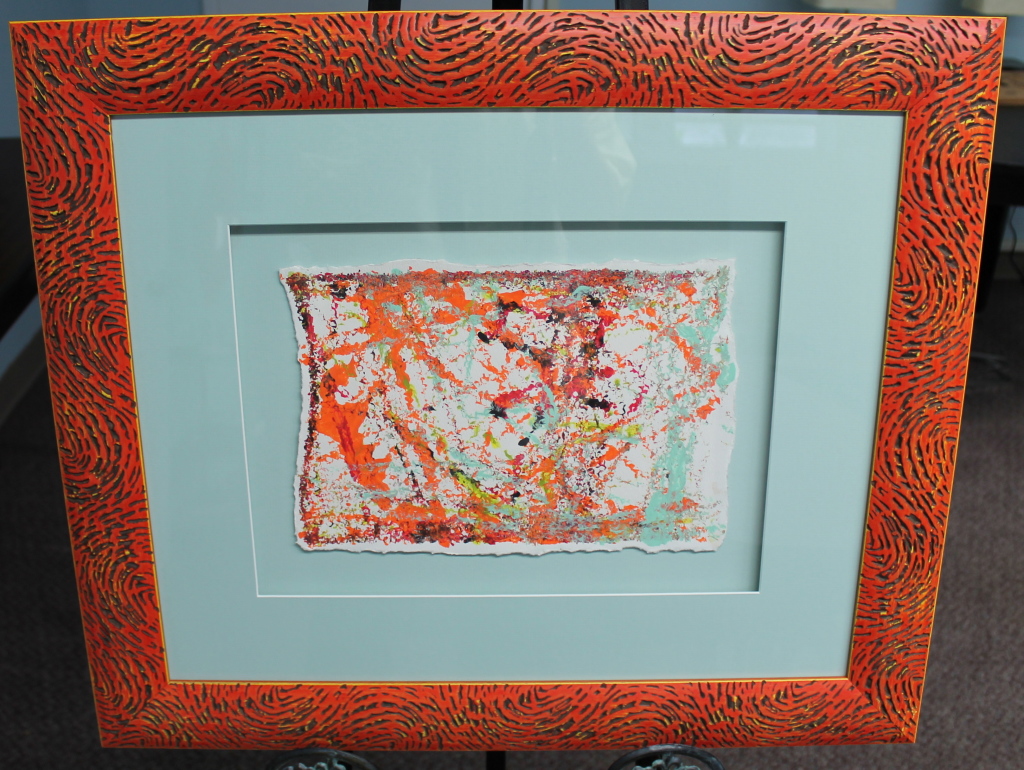 Please be sure to see them when you need something beautiful for your own home!
Creative Framing
Fast Frame of Lafayette
Fast Frame of Walnut Creek
Galleria Scola
North Berkeley Frame
Sticks
Storey Framing
Art from the Heart Host Committee
Tess Chandler
Jim & Dorothy Devitt
Kathy Helliesen
Linda Mahoney
Lilia Rosenheimer
Dick & Janet Saalfeld
Event Planning Committee
Andrew Balmat
Leslie Carlson
Tess Chandler
Phyllis Maxwell
Carla McManus
Micheal Pope
Annekathrin Schmidt
Judy Vared
With special thanks to Mary Anne Zudonyi
Wine
Courtesy of Narsai David
Our Supporters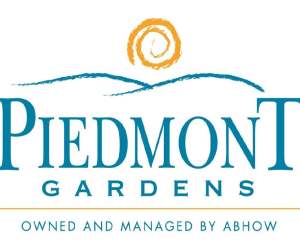 Albany Bowl
The Albatross
Alegio Chocolate
American Conservatory Theater
Aqua Adventure
Aquarium of the Bay
Ardenwood Historic Farm
Asian Art Museum
Atlantis Resort & Casino
Aurora Theatre Company
Bay Area Discovery Museum
Beach Blanket Babylon
Bear Valley Cross Country & Adventure Co
Berkeley Playhouse
Berkeley Symphony
Bette's Oceanview Diner
Black Oak Casino Resort
Books, Inc.
BPIA
Jeffrey Bradt
Brazil Café
The Breema Clinic
BrightStar Healthcare
Cache Creek Casino Resort
California Canoe & Kayak
California Jazz Conservatory
California Revels
California Shakespeare Theater
Central Works
Chicago Cubs
Children's Discovery Museum
de Young Fine Arts Museum of San Francisco
Diesel Book Store
Disneyland Resort
Dona Tomas Restaurante
DSMG – Buttercup Grill & Bar
East Bay Nursery
Emplicity
Farley's
Funky Door Yoga
Golden Gate Fields
Gordo Taqueria
Habitot Children's Museum
Hana Japan Steak & Seafood
Hiller Aviation Museum
Carol Holmes
Hotel Shattuck Plaza
Iron Works – Touch Stone Climbing & Fitness
JauJou Studio
The Jerry Springer Show
Jewelry by PinkCalyx.com
Kinetic Arts Center
La Mediterranee
La Note Restaurant
La Pena Cultural Center
Lalime's
Landmark Theatres
The Lawrence Hall of Science
Lincoln Avenue Spa
Lindsay Wildlife Museum
Lush Gelato
Magic Theatre
Mama's Royal Café
Marin Theatre
The Marsh
Meal Ticket
Monterey Market
The Natural Grocery Co
Oakland Athletics
Oakland Hills Tennis Club
Oakland Zoo
Old Faithful Geyser of California
Outerwall
Pacific Coast Brewing Co
Paramount Theatre
Micheal Pope
Powell's Sweet Shoppe
Raging Waters
Renaissance Rialto Inc
Joel Riddell
Ripley's Believe It or Not!
Rose Garden Inn
Sacred Rose Tattoo
The San Francisco Zoological
San Jose Giants
San Jose Museum of Quilts & Textiles
Semifreddi's
Shawl-Anderson Dance Center
Shotgun Players
Sierra Nevada Recreation Corp
Six Flags Discovery Kingdom
Southwest Airlines
Spun Sugar
Stonemountain & Daughter Fabrics
Sue Johnson Custom Lamps & Shades
Sweet Adeline Bakeshop
Talavera Ceramics & Tiles
Treehouse Green Gifts
UC Berkeley Art Museum
University of Cal Botanical Garden at Berkeley
USS Hornet Museum
Western Railway Museum
Yosemite Mountain Sugar Pine Railroad