Last time around, you heard from one of our four international interns, Burcu Kilinc. This month, we give the spotlight to Fred Verbogen, who is also part of the Collabriv internship program. Fred shares some of the highlights from our 25th Anniversary Fundraiser. Take it away, Fred!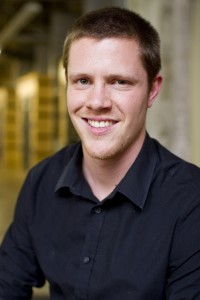 Alzheimer's Services of the East Bay marked its 25th anniversary with a fundraising gala titled "The Magic of ASEB" that celebrated two-and-a-half decades of providing excellent care to individuals living with memory decline. Held at the Claremont Country Club, the celebration drew 180 guests who gathered on a beautiful Saturday evening on May 4, 2013. The crowd grooved to live jazz performed by The Astronauts, sipped wine, and socialized with friends. They previewed the raffle packages and items donated for live and silent auction before taking their seats for the 7pm dinner.
The dining room was filled with food, laughter, and joy as guests enjoyed hand-carved roast beef and turkey breast, pasta, and selections from the cold table. After viewing the memorial video, guests listened to keynote speaker Frances Kakugawa , who delivered a passionate address and recited from her poem, "Emily Dickinson, I Am Somebody." The author of a number of books, including Mosaic Moon: Caregiving Through Poetry, Kakugawa was her mother's caregiver before she passed away with Alzheimer's. Next the audience was treated to a video that chronicled ASEB's growth over the years. Former ASEB executive directors Diane Wong and Karen Grimsich, and current director Micheal Pope, shared their passion, love, and commitment with the audience, casting the perfect spell for the celebration of the 25th anniversary.
For the grand finale, Patrick Walsh, one of the event's stars who has contributed his services for many years, auctioned beautifully-framed paintings by ASEB participants as well as by professional artists. As always, Patrick's enthusiasm and engaging manner drew all the guests into the experience, and everyone had a phenomenal time. The gala event raised approximately $43,000, a magnificent increase of $19,000 over the amount raised in 2012. Truly the magic of ASEB!