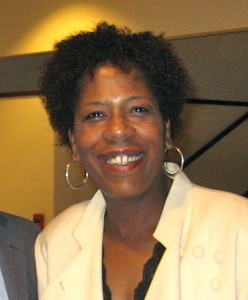 First of all, please save the date. Our 25th anniversary celebration and Art from the Heart Fundraiser will be held on Saturday, May 4th. We have a wonderful new venue, fabulous food, entertainment, and keynote speaker Frances H. Kakugawa, who is a poet, writer, and teacher. Of course we have our popular art auction, raffle, and silent auction. Best of all we'll have a chance to celebrate together, enjoy each other's company, and reflect on where we've been and where we're going.
Which brings us to theme of this year's celebration: The Magic of ASEB.
We're not talking about just the every day miracles that happen at ASEB—the families that find solutions to the challenges they face in caring for a loved one with memory loss; our program participants whose emotional and physical health, mobility, and mental alertness suddenly improve when they find themselves in a caring social environment; caregivers who feel that their own lives have been returned to them with the respite they receive from ASEB; and volunteers whose lives take on new meaning because of the time they donate to the service of others—though of course all of these are of vital importance. We're also talking about the spirit of ASEB, the vision of everyone involved from the very beginning to the present day, and the many times we've faced what seems like insurmountable adversity and still managed to thrive.
An example that comes to mind happened sixteen years ago, during my first week on the job at ASEB. I was the Program Director of our San Leandro center and, as has often happened during the course of our history, we were facing a dire financial situation. Though I wasn't aware of it, while I was at my desk in San Leandro, ASEB's Executive Director Karen Grimsich was meeting with the board of directors. They were trying to figure out how to cover that week's payroll. Push had come to shove and the members of the board were getting out their checkbooks to pay our staff from their own pockets. At that moment, someone walked into my office and handed me a check for a considerable amount of money. I phoned Karen, who asked me the amount of the check. "Bring it here, right away," she said when I told her. The check covered all but five dollars of the payroll, and the crisis was averted.
This has happened again and again. Though we work hard to write grants, develop our fundraising, and solicit donations, we have often been saved by interventions from out of the blue, a person or group that came through at the very moment we needed them. The City of Berkeley helped us when we needed a new roof, and again when we needed a deck. One woman, who had never stepped foot inside ASEB, remembered us in her will because one of our busses passed by her house on its daily route. And so, instead of having to shut our doors, as so many organizations similar to ours have done, we're still here. And we're growing. Thanks to ASEB's magic, we have plans to expand our influence to reach beyond the Bay Area, beyond California, to the rest of the world.
The key to ASEB's magic is that we have stayed true to our beliefs, to the principles on which our organization was founded. From the very beginning, before the concept of person-centered care even had a name, we put the needs of our families and participants first, and we have never strayed from that model. We have always looked at ASEB as a place where we build relationships—with our families, our staff, our supporters, our board members, our volunteers and interns, and our community. That has been our rock, the strength that has allowed us to continue when others have failed, because we stay connected with the talent, energy, and commitment that fuels our vision. The good feeling and energy of our friends and family become who we are, and we know we can draw on it again and again. That's how we went from a Mom and Pop operation with an annual budget of $12,000, a staff of four that served one person a day—to an organization that now has a budget of $2.7 million, a staff of 50, and 130 people currently enrolled, agency-wide.
I hope many of you will experience this magic firsthand at our anniversary celebration. I promise you'll see why people keep coming back, and why we've been blessed with supporters who've been with us through thick and thin over the years. I'm optimistic that the commitment of each individual, the spirit of everyone who has come before us, and the love we have for each other will continue to make the magic we need to carry our work into the future.
With many thanks for all you do,
Micheal Pope
Executive Director, ASEB